When attending a SkillMentor course, the end of the last day of class does not end the learning.
Our Smart Study Techniques Program is Included in selected Bootcamp Classes.

It's Science
Our program is based on scientific research to maximize learning and retention.
These are Smart Study Techniques that support learning based on the way that the brain actually learns,

If students closely follow our program, they will find that they will learn and retain far more information than ever before.

The Research Shows
People learn better when using multiple, short training episodes rather than one extended session.
UC Irvine neurobiologists Christine Gall and Gary Lynch found that study sessions in three short,
repetitious episodes spaced one hour apart performed best on memory tests.

Quiz yourself instead of re-reading.
"Repeated studying after learning had no effect on delayed recall, but repeated testing produced a
large positive effect,"

Look forward to forgetting.
Forgetting can actually be good for the brain. When the brain has to work hard to retrieve a half-forgotten memory, it re-doubles the strength of that memory.

Distributed Practice
​
Distributed Practice involves practicing the same information over several sessions, spread out over time.

There are several ways of generating long-term retention. Distributed practice is the most natural way to achieve this.
We do not need any additional mnemonic devices: we just need to space our learning sessions intelligently and quiz ourselves.
Distributed practice refers to reviews that take place where some time elapsed after the original learning event,
as opposed to reviews that occur immediately following the original learning event (termed massed practice).

In distributed practice, gaps between occurrences of an item make retrieval effortful, which benefits memory.
In massed practice, you just saw the item and it is still on your mind, so there is no need to retrieve it from memory.
Massed Practice does not test or improve recall capabilities. Distributed Practice does!.
The skill you need to be successful on official exams is the ability to recall. Distributive Practice strengthens that skill.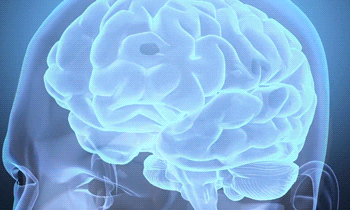 There are four types of Days in the SkillMentor Smart Study Techniques Program
Organization Days, Learning Days, Test Days & Review Days
Study Topics
Study Facts - From Prep Test (provided with course)
Terms List - From your notes or course book
Acronym List - From your notes or course book
Graphics Question Study – From Prep Test (provided with course)
Each Learning, Testing & Review Day will consist of 30-minute study sessions separated by 10-minute breaks between each session
​
Learning and Test Days are spaced one or more days apart to take advantage of Distributed (spaced) practice benefits.
​
When you begin the program, you can refer to this recommended study schedule to gain maximum program benefit.
​
If you choose to follow your own schedule, it is recommended that you delay testing on the learned material for at least one day
​
Our recommended 15 Day schedule
Download this schedule
Day 1 – Organization Day – Make list of Terms & Acronyms and Study them
Use Terms & Acronyms Log Sheets – Preliminary Session - Total study time – 3.1 hours
Day 2 – Organization / Test Day – Take Prep Test (provided with course) and create prep study facts bullets of all questions - Use Study Facts Log Sheet
Preliminary Session - Total Prep Test time – 4 hours
Self-Test Terms & Acronyms
Total Terms & Acronyms Test time – 1.5 hours
Day 3 – Learning Day – Sessions 1-5 - Total study time – 3.1 hours
Session 1 – Study First ¼ of ALL Course Book Summaries,
Sessions 2-3 - Study Facts from Prep Test
Session 4 – Graphic Question Study,
Session 5 – Study Terms & Acronyms – Use Provided Log Sheet
Day 4 – Test Day – Self-Test - Sessions 1-5 - Total test time – 3.1 hours
Session 1 - Re-Read – First ¼ of Course Book Summaries,
Session 2-4 – Take Prep Tests
Session 5 – Take Graphic Questions only from Prep Test, Session
Day 5 – Learning Day – Sessions 6-10 - Total study time – 3.1 hours
Session 6 – Study Second ¼ of ALL Course Book Summaries,
Sessions 7-9 - Study Facts from Prep Test
Session 10 – Graphic Question Study
Day 6 – Test Day - Self-Test – Sessions 1-10 - Total test time – 6 hours
Session 1 - Re-Read – Second ¼ of Course Book Summaries,
Session 2-9 – Take Prep Tests
Session 10 – Take Graphic Questions only from Prep Test, Session
Day 7 – Learning Day – Sessions 11-15 - Total study time – 3.1 hours
Session 11 – Study Third ¼ of ALL Course Book Summaries,
Sessions 12-14 - Study Facts from Prep Test
Session 15 – Graphic Question Study
Day 8 – Test Day - Self-Test – Sessions 11-15 - Total test time – 3.1 hours
Session 11 - Re-Read – Third ¼ of Course Book Summaries,
Session 12-14 – Take Prep Tests
Session 15 – Take Graphic Questions only from Prep Test
Day 9 – Learning Day – Sessions 16-20 - Total study time – 3.1 hours
Session 16 – Study Fourth ¼ of ALL Course Book Summaries,
Sessions 17-19 - Study Facts from Prep Test
Session 20 – Study ALL Course Terms & Acronyms - Use Provided Log Sheet
Day 10 – Test Day - Self-Test – Sessions 16-20 - Total test time – 6 hours
Session 11-12 - Re-Read – ALL of Course Book Summaries,
Session 13-19 – Take Prep Tests
Session 20 – Self-Test ALL Course Terms & Acronyms
Day 11 – Review Day – Sessions 1-10 - Total review time – 6 hours
Session 1 – Study First ¼ of ALL Course Book Summaries,
Sessions 2-3 - Study Facts from Prep Test
Session 4 – Graphic Question Study,
Session 5 – Study Terms & Acronyms – Use Provided Log Sheet
Session 6 – Study Second ¼ of ALL Course Book Summaries,
Sessions 7-9 - Study Facts from Prep Test
Session 10 – Graphic Question Study

Day 12 – Test Day - Self-Test – Sessions 1-10 - Total test time – 6 hours
Session 1 - Re-Read – Second ¼ of Course Book Summaries,
Sessions 2-3 - Study Facts from Prep Test
Session 4 – Take Graphic Questions only,
Session 5 – Self-Test Terms & Acronyms – Use Provided Log Sheet
Session 6 – Re-Read Second ¼ of ALL Course Book Summaries,
Sessions 7-9 - Take Prep Test
Session 10 – Take only Graphic Questions from Prep Test
Day 13 – Review Day – Sessions 11-20 - Total review time – 6 hours
Session 11 – Study Third ¼ of ALL Course Book Summaries,
Sessions 12-14 - Study Facts from Prep Test
Session 15 – Graphic Question Study
Session 16 – Study Fourth ¼ of ALL Course Book Summaries,
Sessions 17-19 - Study Facts from Prep Test
Session 20 – Study ALL Course Terms & Acronyms - Use Provided Log Sheet
Day 14 – Test Day - Self-Test – Sessions 11-20 - Total test time – 6 hours
Session 11 - Re-Read – Third ¼ of Course Book Summaries,
Session 12-14 – Take Prep Tests
Session 15 – Take Graphic Questions only from Prep Test, Session
Session 11-12 - Re-Read – ALL of Course Book Summaries,
Session 13-19 – Take Prep Tests
Session 20 – Self-Test ALL Course Terms & Acronyms
Day 15 – FINAL PREP TEST – Take an obtain a 90% score on Prep Test
(provided with course) – Time Permitting Run Course Labs